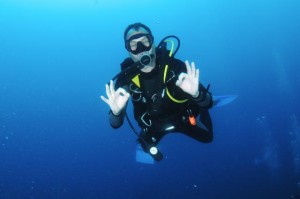 Have you ever heard a diver complain about a crappy dive, where they claim they saw nothing, or say the visibility was shocking, or the current was too strong? To me as a diver who loves being under the water blowing bubbles but rarely gets the chance any more, I am personally upset by comments like these. For me every dive is a good dive! After all how many people actually get the chance to do it?
Ok PADI is the highest certifying diving agency on the planet and Scuba Diving is becoming one of the more popular holiday activities, but honestly if you take 30 random people from all walks of life and ask them if they have been scuba diving, chances are the majority will say no. This year PADI certified their 20 millionth diver, there are over 6000 PADI dive centers worldwide and over 135000 PADI professionals! It is estimated that PADI certified divers make up 70% of the total dive market, of these, roughly one-third, or 6 million, can be classified as "active" divers.   World population at the moment is 6.7billion! Around 3% of the population dive! So really, as a diver, do you have the right to moan about a dive! Basically NO!
Let's break it down. First off what do you classify as a good dive? Of course we all want to have a dive like we see on National Geographic, but for those of us who have been diving for a while know, these dives are really far and few between, if at all! So a good dive would be a dive where first off nothing goes wrong, no one goes missing, no one loses anything or floods anything, no one runs out of air, no one gets hurt, no one messes with the marine life and if you are lucky the vis is ok and you may even see a fish or two!
So what would a great dive be? Well take all of the above requirements for a good dive then add in a shark or ray or whale or turtle or schooling jacks or barracudas or stunning corals or loads of reef fish or a newly discovered dive site or that one thing that has been on your diving wish list for so long and that is a great dive!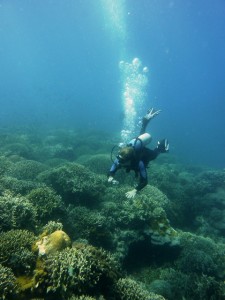 I have been diving for over 10 years and have 1000's of logged (and unlogged) dives and still I love every dive I do. It is amazing to be underwater breathing compressed air, being totally weightless, being in an alien environment that so few people get the chance to see. So why on earth would someone come out of the water saying 'well that was a crap dive'! The majority of divers who ever utter these words tend to be novices! At least I have never heard a diver who has 1000's of logged dives and has been diving for over 10 years utter anything similar, as these divers understand just how privileged and lucky they are to be able to dive!
For those of you out there who have never had the opportunity to go diving, I cannot recommend it enough! The sheer sense of awe when you are floating in the blue staring into an endless abyss and wondering what is actually out there is one of the most intense moments a person can experience. When you encounter a shark or whale that is double your size and more graceful than any ballerina, when you swim through a school of fish over a coral reef that has enough colors to make an artist envious or when you find a creature that is the size of your little finger nail and equally as impressive as that giant whale, then you realize just how amazing diving is and how lucky you are to be able to do it!