Divemaster Internship in the Philippines
I did my PADI Divemaster course and Divemaster Internship in the Philippines at Liquid Dive Dumaguete, and now I know nothing!
After a few years of being tempted by it, myself and my girlfriend finally found a good moment in time to leave home and search for a spot to complete our divemaster course and divemaster internship. It's been on the cards since we finished our PADI Advanced Open Water course some four years ago, and we've been threatening to do it since. About time too I reckon!
Our plan was to come to the Philippines, and travel to at least three different areas searching for an ideal school to sign up for a Divemaster Internship with. We had to do our EFR and Rescue Diver courses as well, so it was a fairly sizable commitment in terms of money and time and we wanted to make sure we got it right. After finding Liquid, I'm sure we have.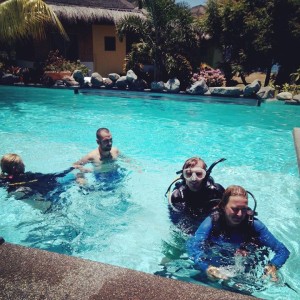 Doing this course has really opened me up to how much the world of diving has to offer. There is so much to learn and experience. I thought that upon getting the divemaster level, that I'd be pretty well equipped in the big scheme of things. No no. There are roads on the diving map I haven't even started to go down, and even as a divemaster, there's still a lot to learn.
I think the divemaster internship has focused not so much on my own diving, but other people, and how their diving should affect you. Actually putting this into practice was pretty new to me when I started, but luckily Liquid were there to help me develop to a point where I'm in a better place to help others, and ultimately be a good divemaster. I'm a better diver now than before I started the course for sure, but these skills I've mostly accrued by accident, a handy side-effect of diving so much. But what I really learned was how much there still is to learn about something I thought I was pretty knowledgeable about.
I've also been surprised about how much we've got to do. The other day, I was out guiding three guests at Sumilon Island. Before the course, I thought that, at best, I'd be "guiding" a dive with another DM or instructor in the group ready to step in if I messed up. But no – just me and actual paying guests. Navigating, guiding, making sure everyone's happy, sorting out gear, briefing, debriefing, tending to any issues – like an actual divemaster. Awesome!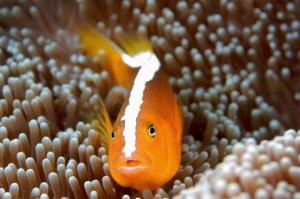 So, with the realization that there's so much out there to learn, so many different people to learn from and (perhaps most worrying) opportunities to actually do it – it's put my own knowledge into perspective a bit! But the best thing is, I'm alright with that. Not only have I got a great education from all the wonderful folks at Liquid, but I'll finish my divemaster internship excited about continuing my diving journey. Everyone talks about the Instructor Development Course being even more intense than the PADI Divemaster Course.  If that's the case I can't wait for the opportunity to find out how little I actually know about diving…again.
-Rob Morrisby