Learning Visayan
So this is the first of my mini blogs… Very aptly, they chose for me to write about learning Visayan. It's an interesting subject and something I get asked about quite often by my students. First let me fill you in on some background information about Philippine languages. The Philippines is made of 7,107 islands and sometimes it seems like there are just as many dialects. Officially there are 175 native languages in the Philippines but Filipino and English are the joint official ones. Filipino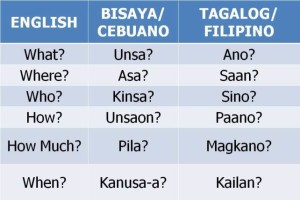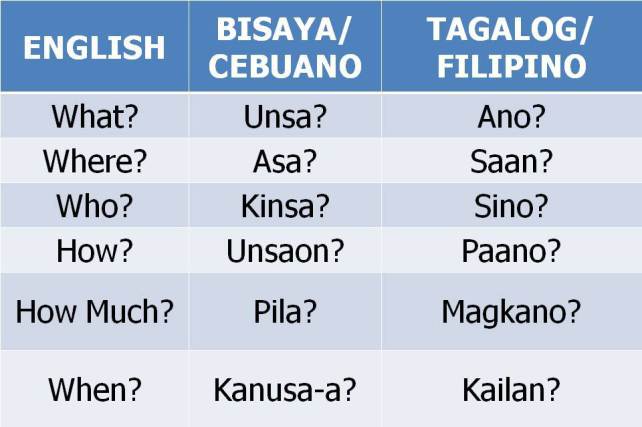 First let me fill you in on some background information about Philippine languages. The Philippines is made of 7,107 islands and sometimes it seems like there are just as many dialects. Officially there are 175 native languages in the Philippines but Filipino and English are the joint official ones. Filipino is mostly built on Tagalog (capital Manila area) and some bits and pieces from other dialects. Speaking Filipino is a great base for traveling around the Philippines, however when you have settled in an area outside of Manila and you'd like to engage with your colleagues, friends and other locals you'll want to learn the dialect.
In Dauin the dialect is Bisayan (pronounced Visayan), but is very closely related to the second biggest native language Cebuano. Learning the local dialects can be a challenge because most people speak English well enough for day to day conversation. I always like to put an effort into learning the local language of the place where I'm choosing to live or travel for a while though. At Liquid Dive Resort, I have many teachers consisting of all the resort staff. On a daily basis, the staff are trying to teach me Bisayan.
As with learning most languages, the first words that I got taught are the naughty ones. Luckily after being here for a larger amount of time I have picked up some more useful phrases. Going to the market, gas station and restaurants and speaking full phrases in Bisayan is getting easier and easier. The key to learning any language is always practice, practice, and some more practice. I find it a lot of fun to speak Bisayan on a day to day basis because it always brings a smile to people's faces. They are impressed that you're putting the effort in and you'll have so much fun having very basic conversations with the super friendly people in the Visayas.
So before you get to Liquid try to remember some of the following phrases, you'll definitely take our staff by surprise!
Maayong buntag – Good Morning
Pronunciation: Maa-aayong boontag
Maayong hapon – Good afternoon
Pronunciation: Maa-aayong haapon
Maayong gabii – Good evening
Pronunciation: Maa-aayong gaabee-ee
Kumusta ka? – How are you?
Pronunciation: Koomoosta kaa?
Ok ra – Fine
Pronunciation: Okay raa
Salamat – Thank you
Pronunciation: Saalaamat
Walay sapayan – You're welcome
Pronunciation: Walaay saapayan
Have fun learning! Until next week's blog! Aalis na ako! (I'll be going now)
And as a special treat, check out this "in-depth tutorial of the Filipino accent". It's one of our favorites.
Berlinda