Do you have a scuba bucket list? If yes, the Philippines is probably already on it (if not, it should be!). But have you already considered where in the Philippines you want to go? With over 7,000 islands to choose from, the options can be overwhelming. Whether you're looking to stay in one place or go island hopping, we have the perfect destination for you: Dauin, a tropical paradise on the southern coast of Negros Oriental (Central Visayas). Let us tell you why Dauin should be on your travel list for 2020!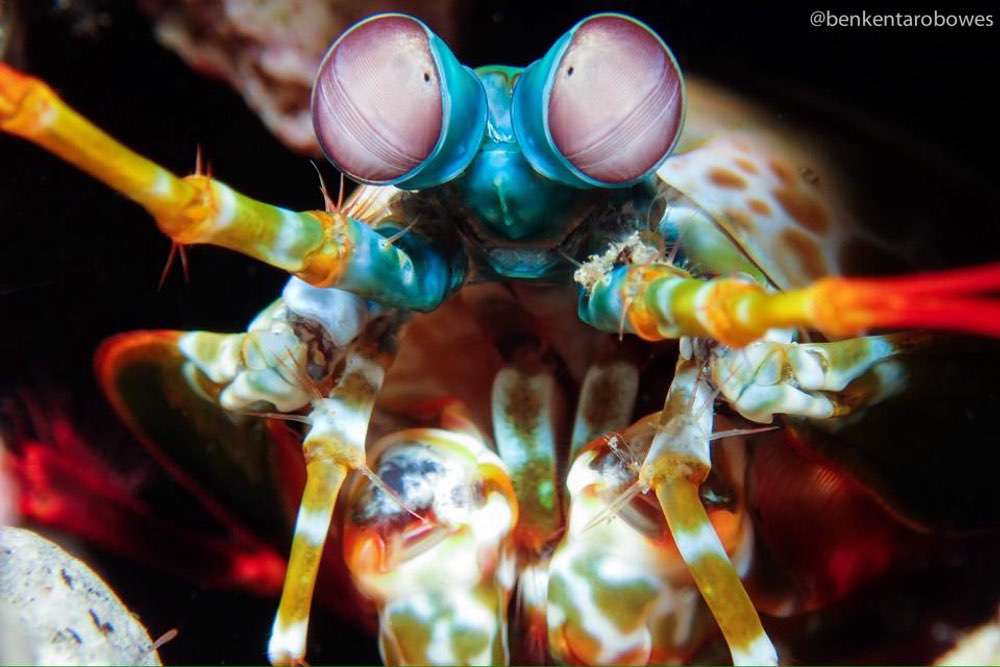 1. Dauin is a muck diving paradise
Have you ever heard of muck diving? In muck diving we look for the smallest and weirdest marine creatures in a sandy bottom. It's basically an underwater treasure hunt! Dauin is one of the very best places in the world for muck diving. It's exactly for that reason why Dauin is a favorite destination of underwater photographers: from amateurs to Nat Geo professionals and everything in between. If you've never tried muck diving, you're missing out on some of the most amazing things the ocean has to offer. But be warned: it can be very addictive!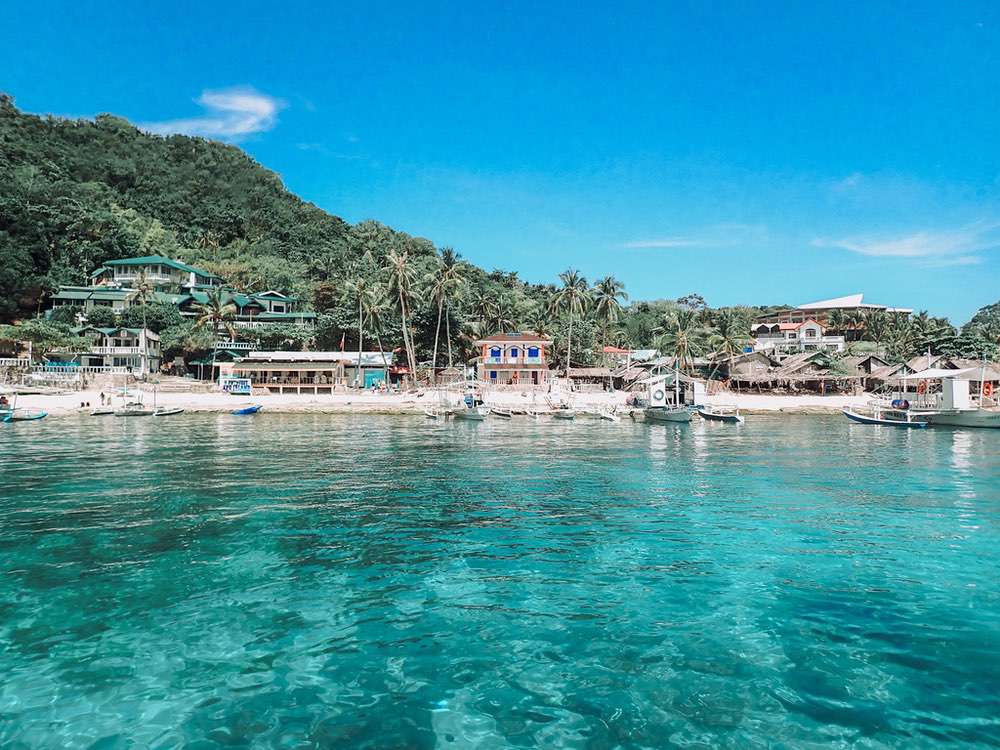 2. Apo Island is only a short boat ride away
If you've had enough of muck diving (is that even possible?) or just want to see something different for a change, Apo Island is just a short boat ride away from Dauin. Apo Island was one of the first marine sanctuaries in the Philippines when it was established in 1985, and the hard work of the local community has paid off. Beautiful, colorful and healthy corals as far as the eye can see, and as a result there are LOTS of turtles. They're not shy either: you can get very close to take a photo or video, or just to admire their kind eyes and beautiful shell. But as Apo Island is a marine sanctuary, touching is not allowed!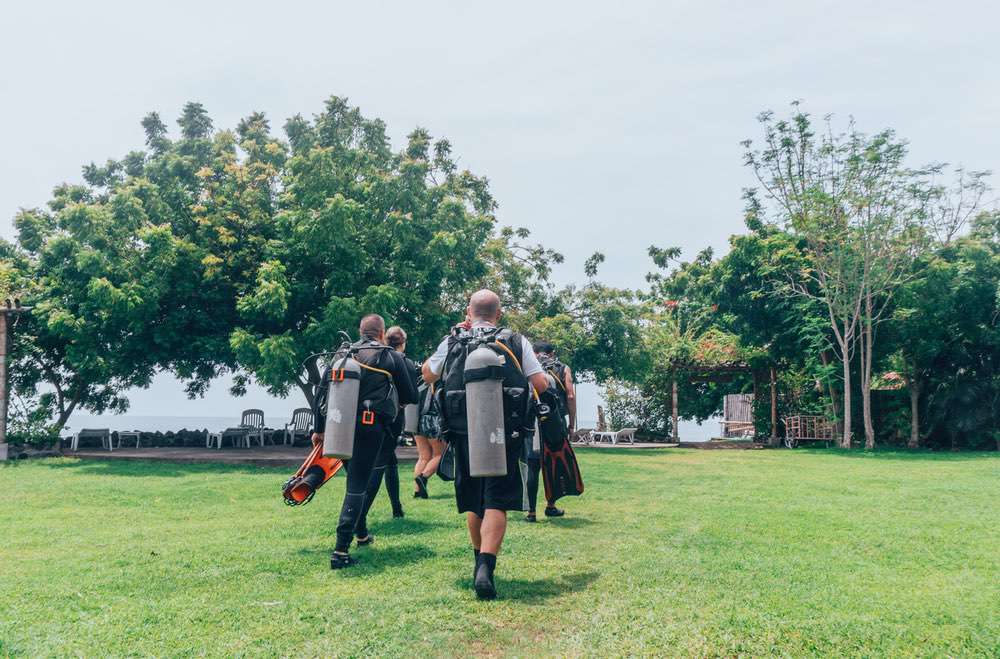 3. Most of Dauin's dive sites are accessible by boat and by shore
There's nothing like a nice day out on a boat, but sometimes shore diving is just more convenient – and budget friendly. Whether you're trying to squeeze some diving in before traveling onwards, want to relax by the pool in the afternoon or go to the city, it's not a problem in Dauin. Most of the dive sites along the coast are accessible by shore. We bring you there by jeepney (a small van), so your dive schedule can be very flexible and efficient.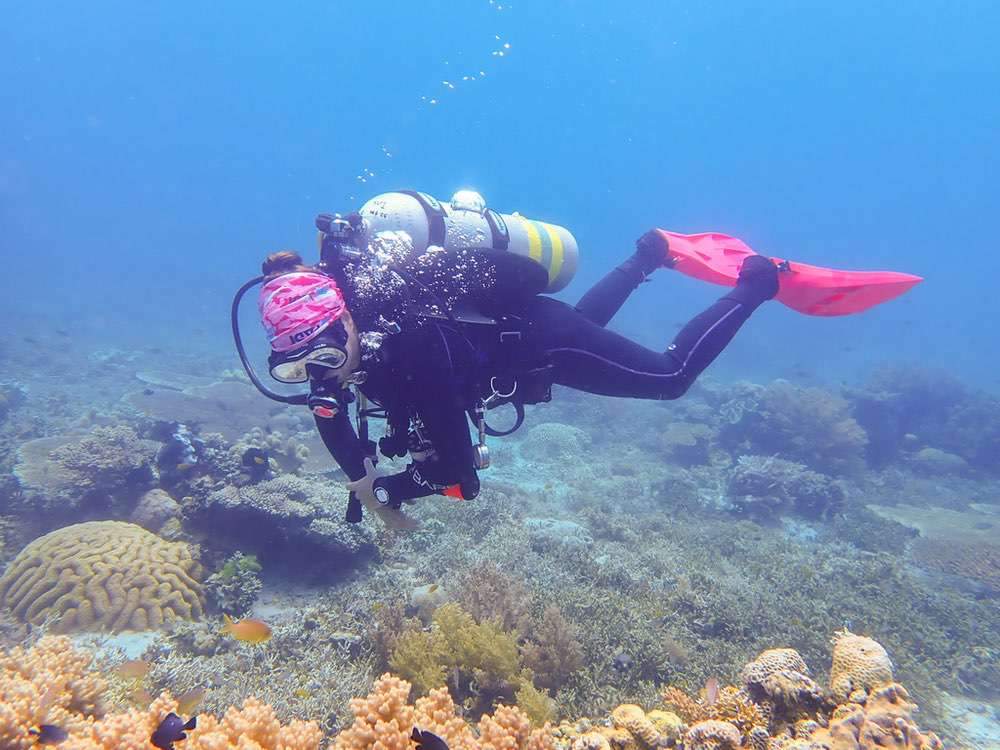 4. Dauin offers a huge variety of dive sites
The different types of diving in Dauin will keep you busy for days, if not weeks. There is muck diving, reef diving, boat- and shore diving. But even beyond that, there are different dive sites that cater to every need: from sites that are beginner friendly to thrilling drift dives that require more experience. From dramatic wall dives to shallow snorkel spots, to cater to your non-diving friends and family. There are even stunning dive sites in the area below 45 meters, that are only accessible to technical divers. Are you not a technical diver yet? Check out our TDI courses!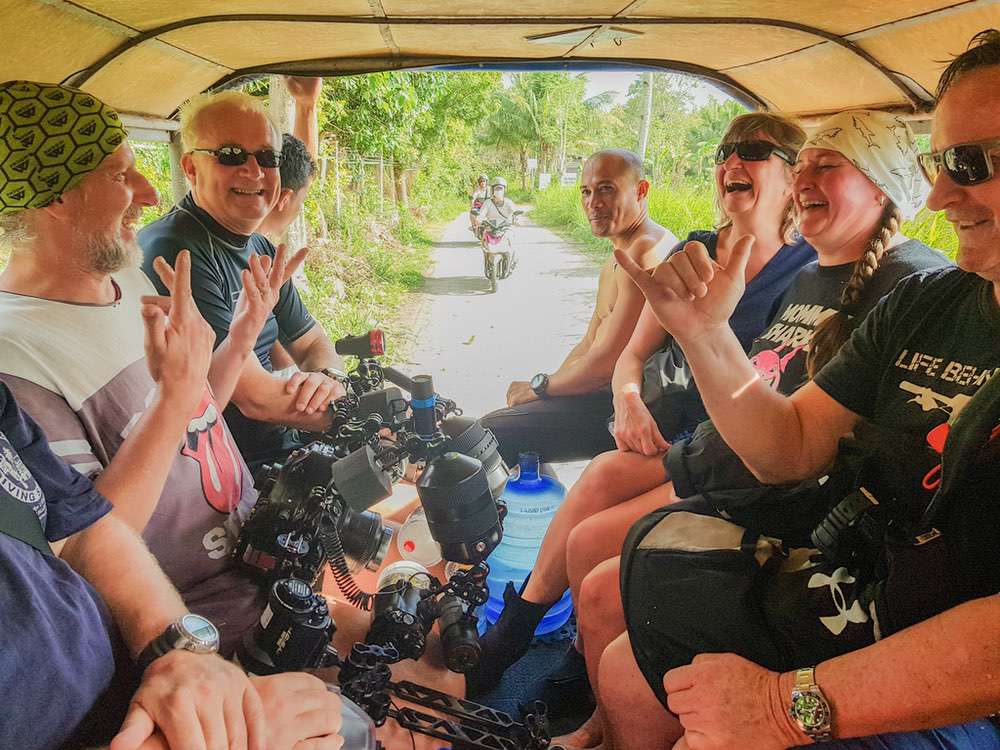 5. Dauin is easily accessible from Dumaguete Airport
One thing often heard about the Philippines is that traveling around can be time consuming. Because the country consists of thousands of islands, you often need to take a ferry or a flight to get from one location to another. The last thing you want after such a journey, is to spend another few hours in a bus or taxi to get to your destination. Luckily, Dauin is only 30 minutes away from the airport and ferry terminal in Dumaguete. The infrastructure is modern and well maintained, so you can expect to be in your room (or at the bar?) within an hour after arrival in Dumaguete.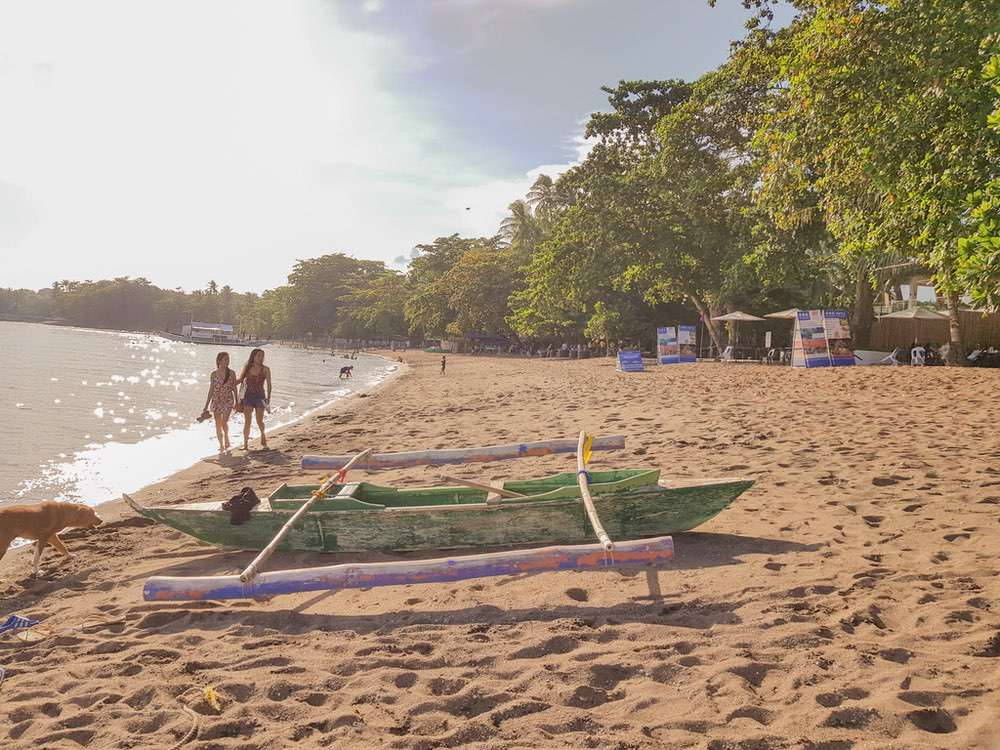 6. Dauin is equally impressive above the surface
Unfortunately not all days can be spent diving when we are on holiday. You may have to consider your no fly time, or maybe you just need to take a rest. On those days, it's very tempting to just relax by the pool, but if you have enough energy left it's well worth it to go out and explore. Go hiking on Mount Talinis, take a dip in one of the hot springs or the Casaroro waterfalls, watch dolphins at the Manjuyod sandbar (aka the Maldives of the Philippines) – there's plenty to do! Our receptionists will be more than happy to help you arrange your surface interval plans.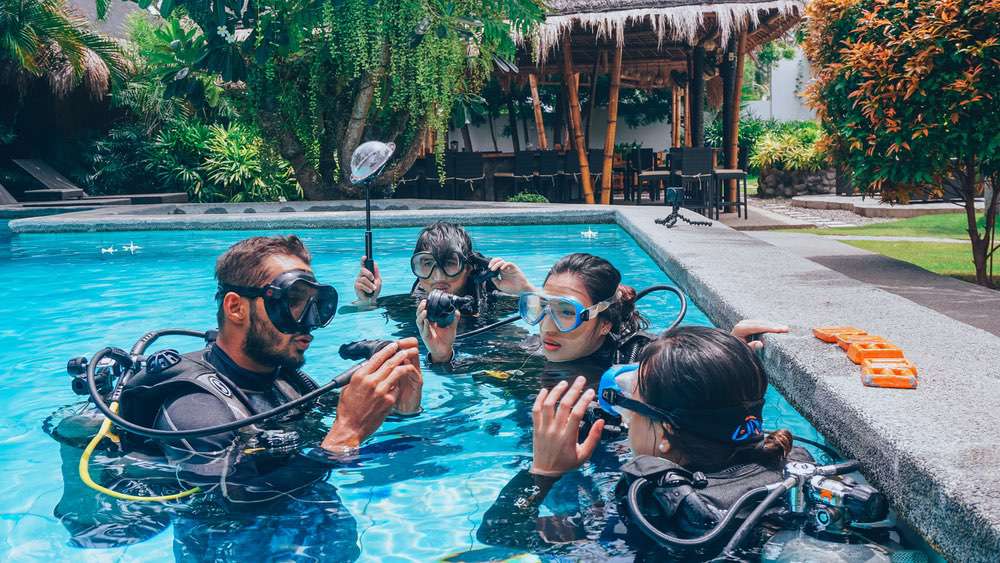 7. Dauin offers some of the best training facilities in the Philippines
Even if you're already a certified diver, there are plenty of facilities where you can improve your dive skills or kick start your dive career. Liquid is a 5* PADI Career Development Center, the highest attainable rating for a PADI dive center. That means we offer scuba courses for beginners, but also train divers to become divemasters or instructors. For experienced divers who want to improve their dive skills, but have no interest in becoming a dive professional, we offer a wide variety of specialty courses and even technical dive courses. Click here for a full overview of all our courses.
Have you added Dauin to your travel list yet? If yes, you might want to check out our special offers, to make sure you get the best deal possible. Or conveniently complete your booking online if you're already convinced!
We're curious to hear from you! What do you think is the best reason to visit Dauin? Leave your thoughts in the comments.